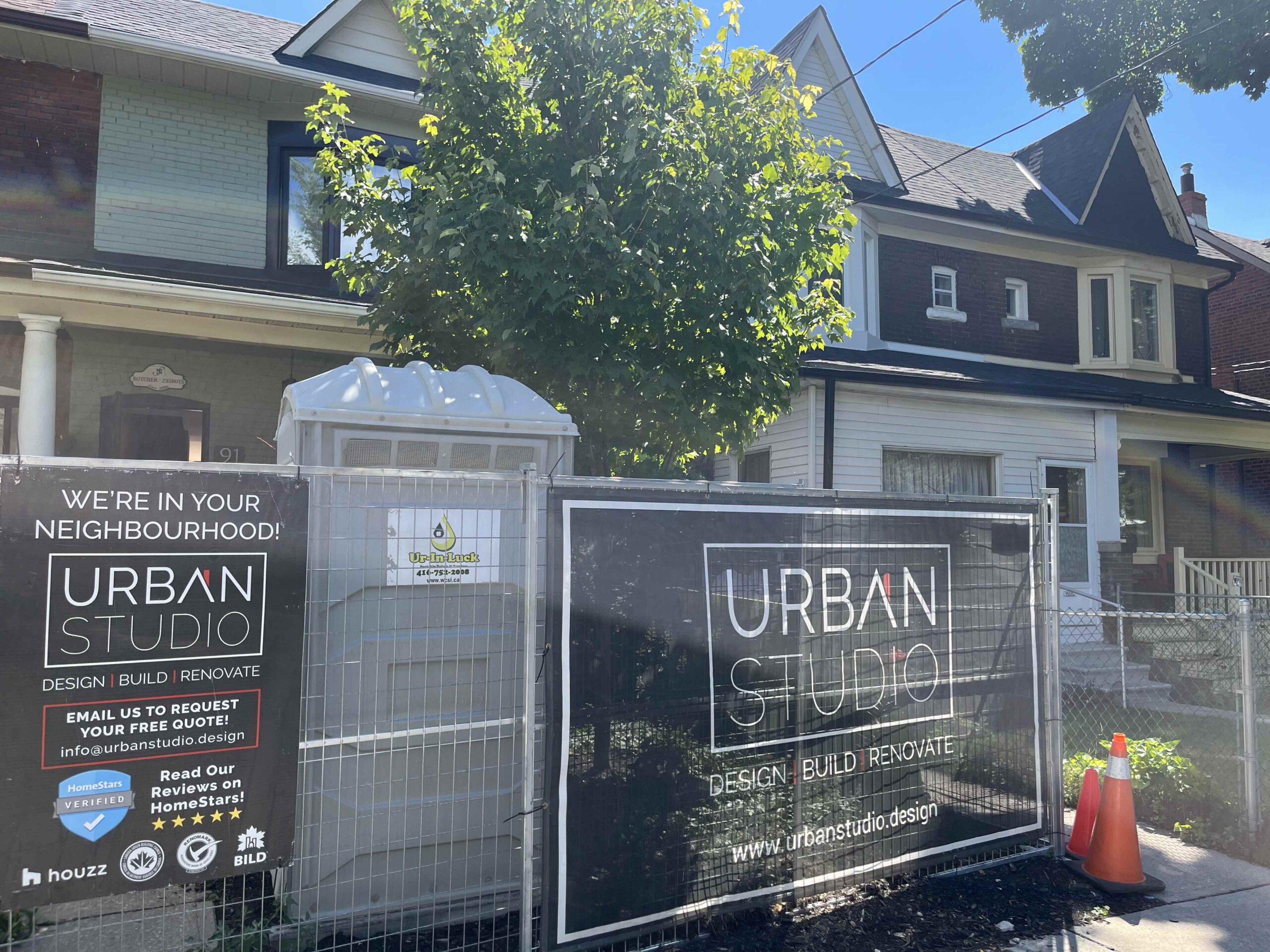 Leslieville Homeowner Adds Space To Their Semi-Detached Home
This project is located on a small quiet side street called Bertmount Avenue, right in the heart of Leslieville. Many of the semi-detached homes throughout Leslieville have fair-sized backyards, giving them the option to increase their square footage while still leaving themselves with a large enough functional outdoor space.
The homeowners had reached out to us with one simple goal in mind: to expand their living space. Building a rear addition off of the main floor was the clear answer. As many people can relate, these homeowners were itching for more room on their main floor, most notably a larger open concept style kitchen space.
The beginning steps of this project started last year when we drafted up the design for the expansion and acquired the appropriate permits. Since beginning the construction of this project in the spring, the first couple of major steps have already been completed including the new foundation and structural framing. The next significant steps are getting ready for all of the rough-ins for new HVAC, electrical, and plumbing.
The expected completion date for this project is as early as Fall 2022, giving this project an approximate construction period of just 7-8 months. The homeowners are expected to be settled back into their new-sized full-grown house as soon as October this year. 
If you and your family need more space and would like to consider building a rear addition, we welcome you to contact us to set up an appointment.