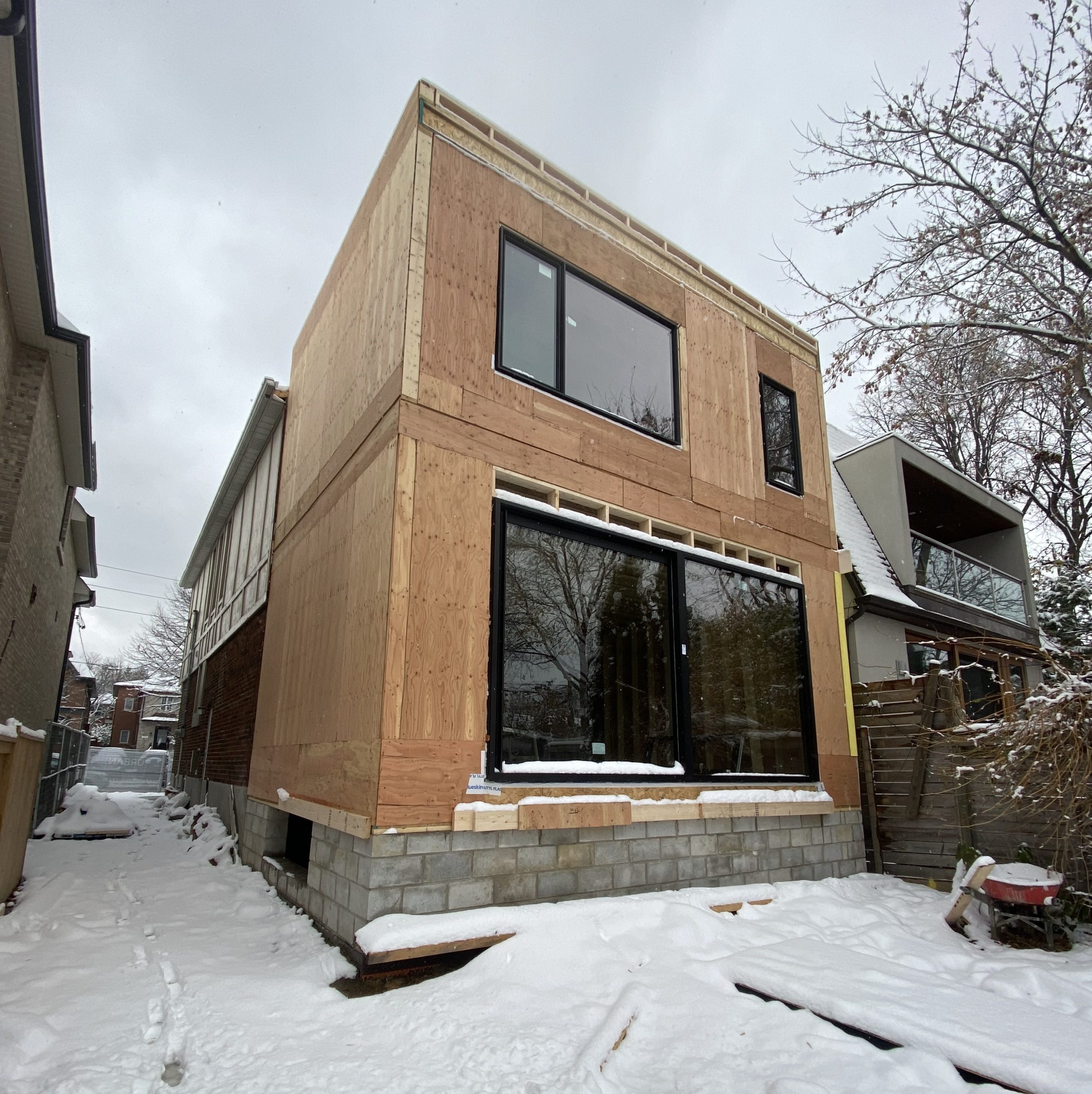 The owners of this detached home realized the benefits that would come with doing a large-scale addition and renovation. This property is located in the Leaside neighborhood of Toronto, but like many other older neighborhoods, many of the homes have not been renovated since they were first built. The older homes of Toronto are very closed off and sectional, catering to a style that the larger families preferred back when these homes were being built. 
Urban Studio came highly recommended to the homeowner of this home, Upon reviewing the house, our team immediately saw the potential in this property that the homeowner saw. A large two-story rear addition and full gut renovation would bring a huge breath of fresh air to this home.
In order to bring this home back to life, we put a plan in place to open up the walls giving a more functional layout on the main floor and drafted up a plan for an enlarged open-concept style kitchen with an island to provide extra seating for guests when hosting get-togethers for friends and family.
In addition to the main floor renovations, we gutted the 2nd floor from head to toe, rearranging the layout to have practical-sized bathrooms, bedrooms, and closets. Both floors will also have brand new flooring laid down, this will help tie the first floor and second floor nicely together, resulting in a more complete and unison finished environment.
Reach out to us today to book your initial consultation!