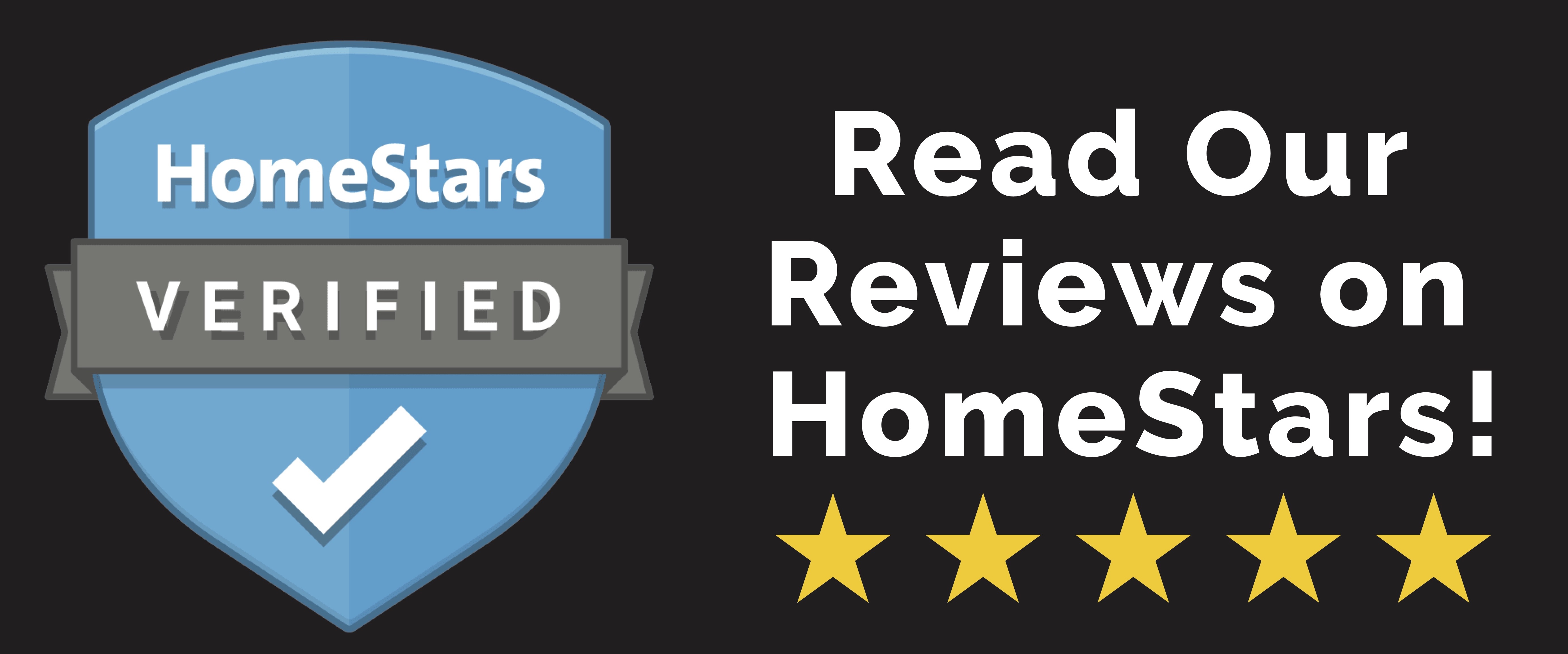 What to Know About Platforms like HomeStars
All reputable renovation and construction companies will have several reviews and testimonials. Reviews that are on popular platforms such as HomeStars or Houzz are oftentimes the most trustworthy reviews. These reviews are less likely to be fake since they are checked and verified by their staff members. With that being said, just because a renovation company has a profile on these platforms, it doesn't automatically mean that you should do business with them before doing more due diligence.
Browse each HomeStars profile closely to make sure that the company's profile is HomeStars VERIFIED. Any renovation company can opt in to have a profile on HomeStars, but not all of the companies on HomeStars are HomeStars Verified. In order for the business to beHomeStars Verified, they must be a licensed contractor, pass a criminal record check, pass a credit check, as well as provide other relevant paperwork.
Recent reviews are also a very good sign, it usually means that the company is constantly satisfying customers. Seeing some reviews from locals in your community is also a good sign, it means that the renovation company has worked on houses that are probably similar to yours in structure, age, code, etc.
There is no shortage of homeowners that want to upgrade their living space by building an extension or addition on their home, or wanting an entire gut job: so, if a renovation company isn't busy, it's most likely because they aren't in demand – and for good reason.