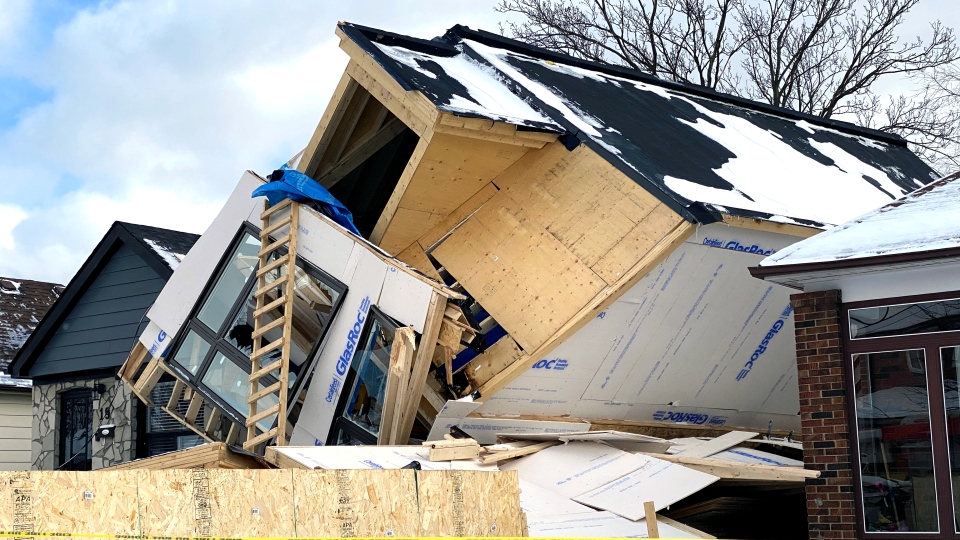 Two Storey Addition Project in Toronto Collapses: But was it really due to high winds?
A two storey renovation project located in the west end near St Clair and Jane has completely collapsed. Thankfully, no serious injuries have been reported as the workers on site were able to exit the home prior to its collapse.
The homeowners are now devastated left in disbelief as their home leans against their neighbours. It has been said that 60km winds were the "cause" of the collapse, something that should have been accounted for during the build, along with several other factors.
We would like to make one thing clear: high winds do not cause building collapses, the lack of adequate planning, lack of knowledge, and poor workmanship are all common causes for disasters in construction. Appropriate building practices are very necessary for large scale home addition projects. It is also mandatory that the structural design abides by the city's permit drawings and therefore pass city's inspection upon the completion of the framing stage.
Home additions are not small projects, they require an immense amount of attention to detail. Feasibility, zoning and bylaws specific to your neighbourhood are all steps required to prepare for a smooth project. Our team consists of industry experts with decades of experience under their belt, from professional engineers and project managers, to experienced framers with the necessary attention to detail required for a stress-free build. All drawings pre-construction are thoroughly reviewed by each senior member of our team. A large project doesn't need to be a stressful endeavor, be careful who you hire!
If you're a homeowner and you have been considering a home addition or extension on your property, book an initial consultation with one of our experts today.