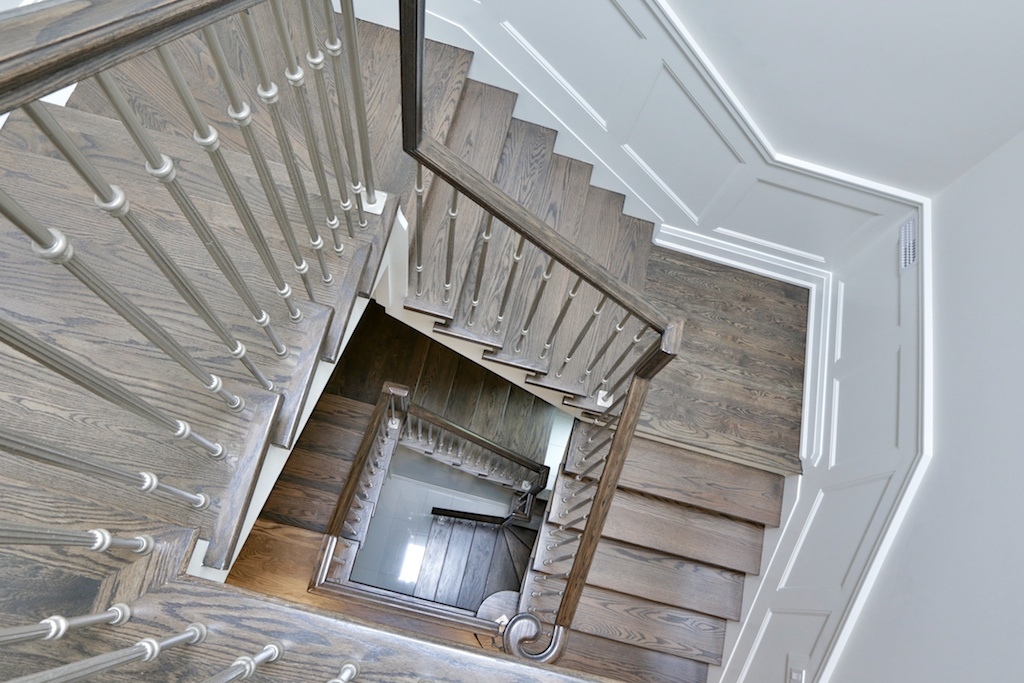 It's time to give stairs more attention!
One of the highest traffic areas in your home is the staircase! Staircases have always been more than just a method to teleport from one level of your home to another, they have acted as accent features for hundreds of years.  You have an opportunity to set the feeling and tone for the rest of the home with your staircase.  A staircase can tie together all aspects of your home as they are generally visible from many areas of the house.  Stairs set the style and tone of your aesthetic and we believe the rewards are great for time invested in designing and building stairs with style.
Here are some of our favorite staircases that were beautifully handcrafted and designed by our team. Each staircase truly sets the style for the home.