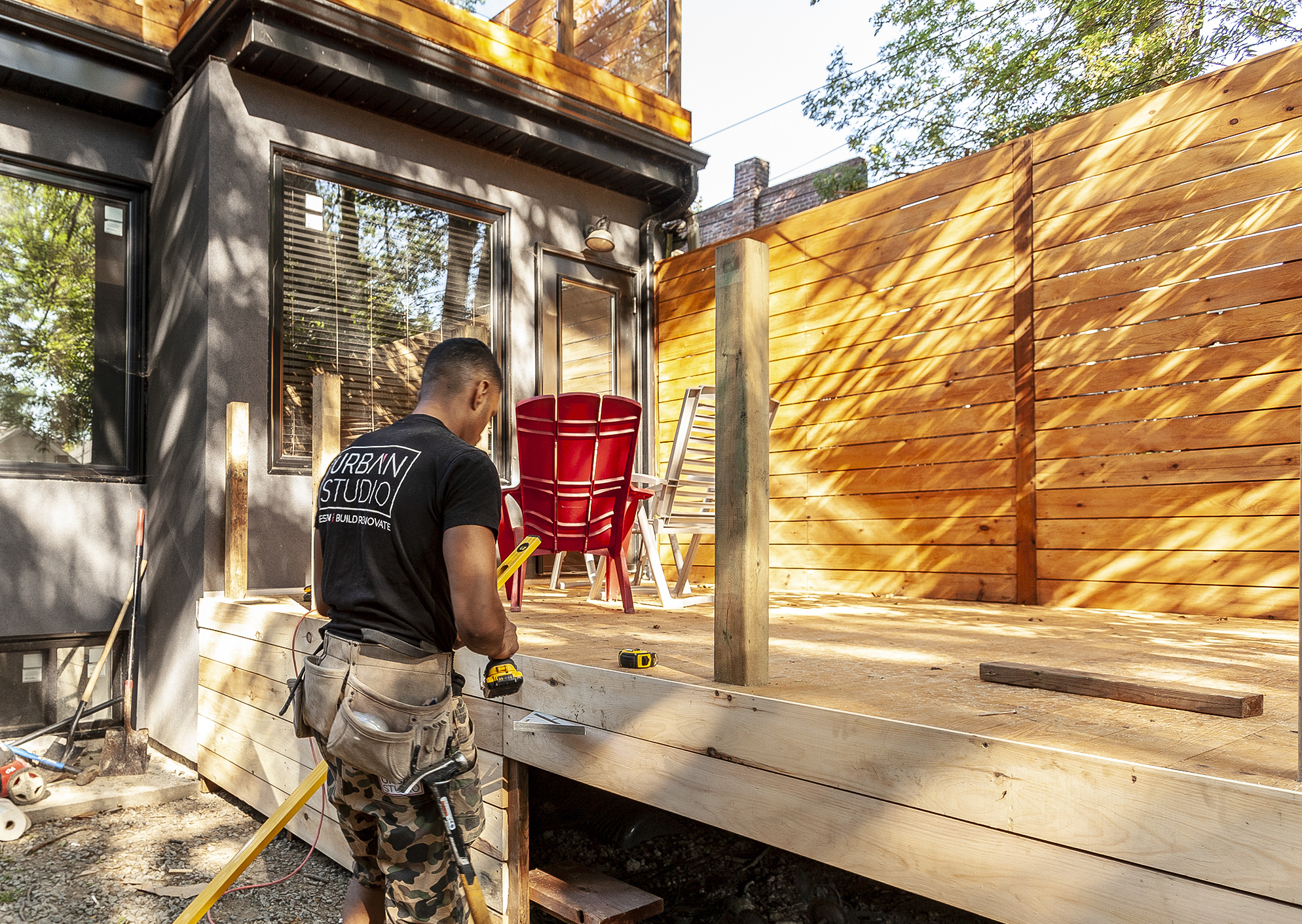 We all spent too much time indoors this year, it is time to expand our living space outdoors.  It is a known fact that an attractive deck can raise the value of your home. The number one project post-purchase and pre-sale happens to be deck additions and renovations. Decks are a great way to add space to your property and are also a centerpiece of outdoor social life, a gathering place for barbecues and parties, or a restful place for some solitude.
Attached Decks
An attached deck is made from wood or wood composite and is much like a patio. They require special footings, rise over a minimum height, use handrails and attach to the home. Most deck projects require a permit from the city so make sure to check with your municipality. These decks provide additional outdoor living space and adding a roof overhead would make the deck even more usable.
Freestanding Decks
These decks are built anywhere within the backyard.  A detached deck is much more adaptable on uneven ground and areas with poor drainage because it can be built above whatever you have going on below.  The deck should always follow all building codes. Also, there are several building materials you can use depending on your style and budget.  Wood, wood composite, concrete, and fiberglass are all popular options.  If you're planning to build or redo your deck let Urban Studio help design and build the deck of your dreams!