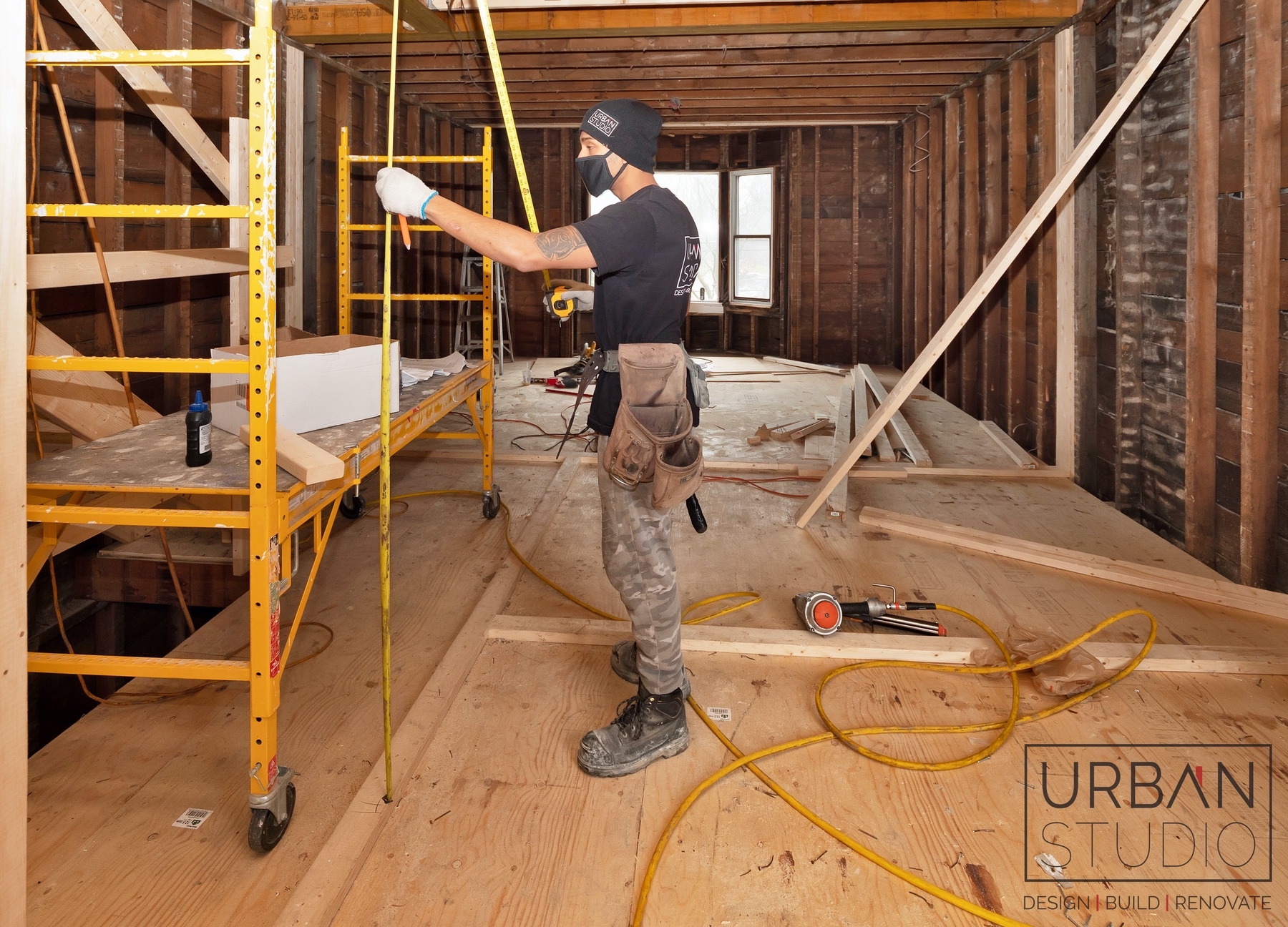 Essential construction – Effective April 17th
The government of Ontario has released its essential construction types that will be able to continue during this state of emergency. These new rules came into effect on Saturday, April 17th for all of Ontario. The residential renovations and construction work, are allowed to continue operation. Our first priority will always be the health and safety of our customers and our employees. 
You love your neighbourhood but your house does not meet your current needs. A not-so-rare situation that many Torontonians are finding themselves in. Major renovations are on the rise in Toronto. Many older homes across our city are now reaching a point of time in which minor, and major, upgrades are likely necessary. 
While cosmetic renovations provide temporary fixes and facelifts to your home's interior, gut renovations are truly able to transform your home's look and feel on a whole new level. There are many advantages to completely gutting the interior of your home during additional renovations or remodels.
One of the many upsides to stripping an interior bare is that you can easily identify pre-existing issues that you might not have known about: water and insect damage, structural deficiencies, unsafe electrical work, outdated plumbing, and much more.
Wiring and plumbing problems are the most prominent in older homes of Toronto, sometimes leading to health & safety hazards. Full gut, large-scale renovations not only allow homeowners to transform their home into a brand new space, but they also allow homeowners to rest assured knowing that the electrical and plumbing throughout has been audited, fixed and/or completely updated. Several of these changes will lead to better energy efficiency, saving you money in the long run.
A gut renovation gives homeowners more than just a chance to modernize and change the layout of their home to better suit their lifestyle and family's needs. Urban Studio can help you transform your outdated dwelling into the kind of home that will run efficiently, you know is safe, and meet all of your lifestyle needs!
We are now booking projects for Fall/Winter 2021, if you are considering a large-scale renovation, feel free to reach out to us at info@urbanstudio.design.