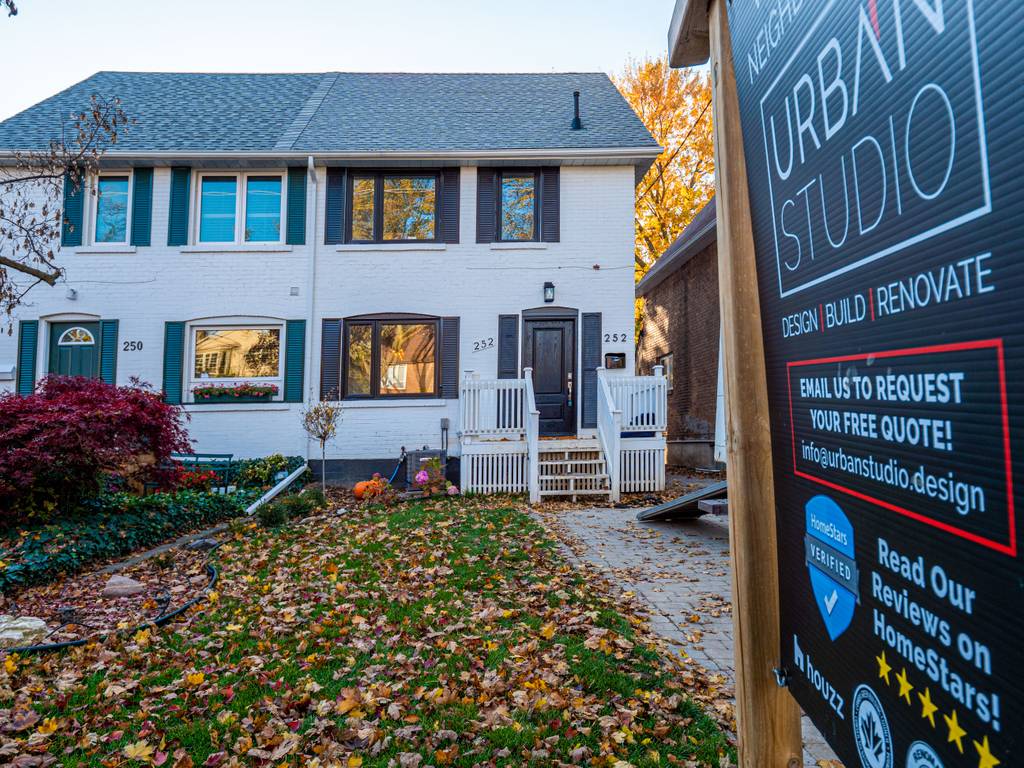 Large scale home renovations
Home renovations not only provide homeowners with the opportunity to breathe new life into their homes aesthetically but also increase their homes' overall functionality and value. We work closely with you and your family to achieve the ideal layout and design before filing the drawings and permit application for the city's approval. Upon the release of the required permits, your project will commence.
The detailed planning such as budgeting, creating material lists, and scheduling tradesman for each stage of your renovation is what are project managers are trained for; making the process of your entire renovation experience nothing but smooth, joyful, and stress-free. Click here to Request your Contact Free Quote!
Please check out the interior photos of this recently completed semidetached home in Leaside neighbourhood of Toronto.