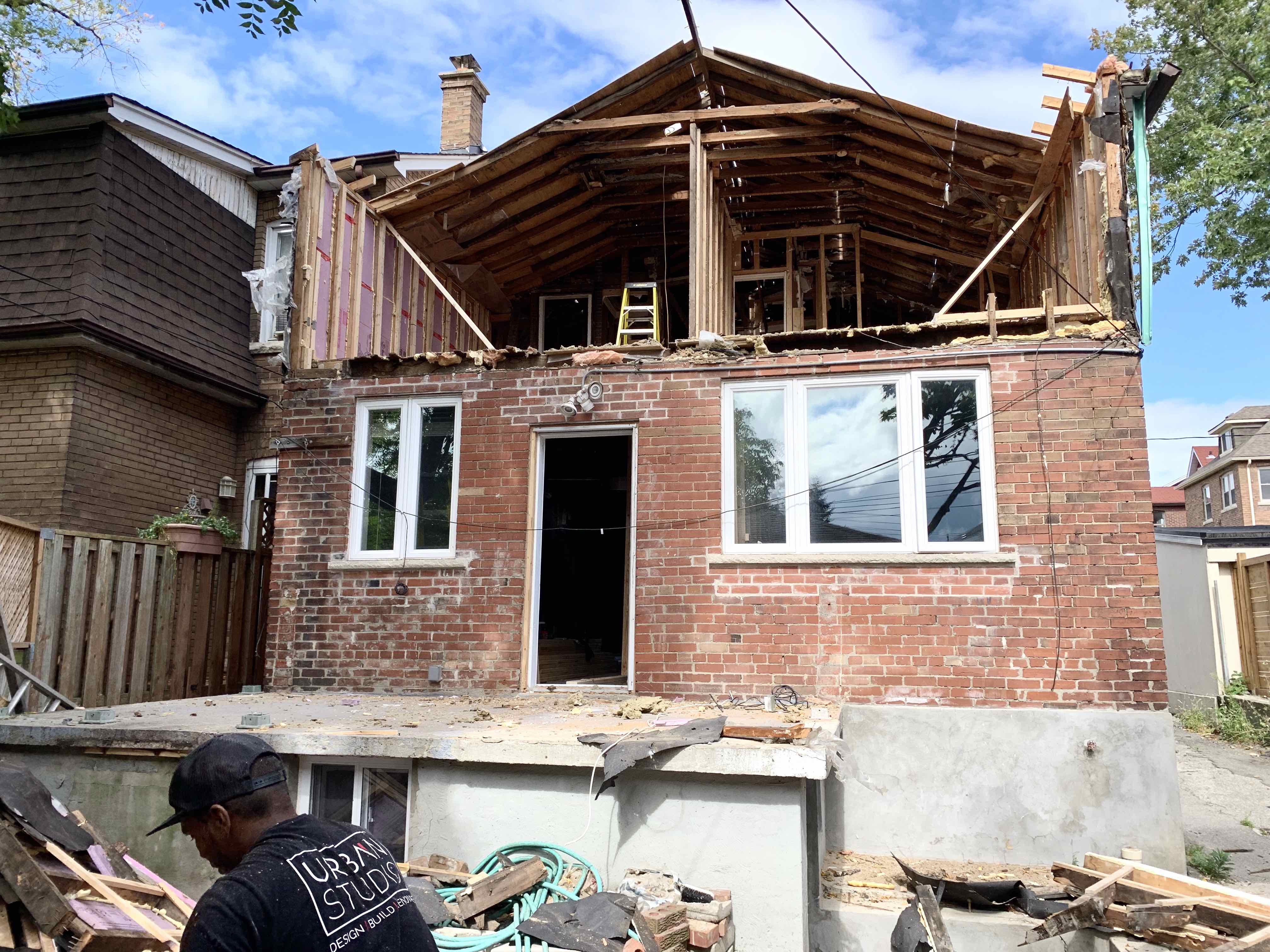 It's nearly impossible to walk down any street of Toronto and not see one or two large-scale renovations or complete gut jobs. Having your home gutted is a thought many homeowners have entertained at one point or another. More and more homeowners are turning to improving and expanding their homes through renovations and large-scale additions, rather than selling. A gut job consists of stripping everything down to the studs, including all the walls. Depending on the size of the home, along with the homeowners vision of the final product, a complete gut can take anywhere around 6 months. It's a large undertaking, however it that allows homeowners to not only stay put in their current community, but also comes with extreme financial benefits.
The average full gut renovation project drastically increases the value of your home. The value increase comes from several areas – a new layout creates a more modern open concept space, upgraded plumbing, electrical, HVAC, and of course the most value comes from the addition or extension that is built onto the home if you choose to do so. It's said that the average detached home in Toronto has approximately 2,000 sq ft, an addition or extension often adds 500-1,000 square ft, resulting in a size increase of ~40%. There's no doubt why more and more homeowners are choosing to gut their homes rather than selling and then having to relocate. Provided you have the financial backing to undertake this type of project, a full gut job is a surefire way to provide you and your family with a financial return you'll reap for years to come.
Follow your gut and reach out to us today at info@urbanstudio.design.