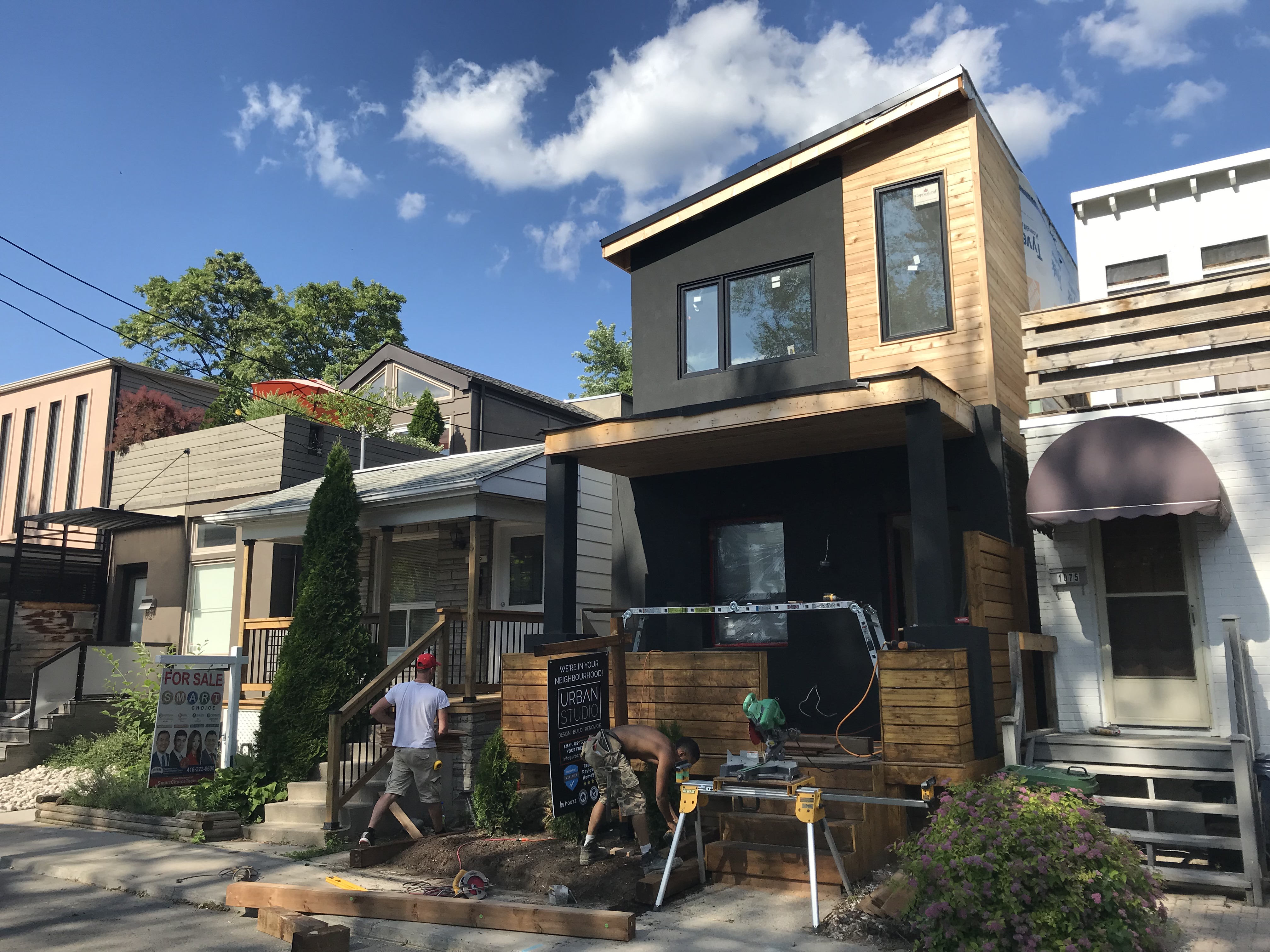 Our addition project shown here on Craven Road, which began in January 2019 is now nearing completion, well within our projected timeline! Home additions typically take anywhere between 6 to 8 months. We understand the hassles that may come with deciding to put an additional storey on your home, which is why we implemented our Daily Penalty Policy.
This policy reassures our clients that progress will be made in a timely manner and that you will have our undivided attention until your project is entirely completed. The costs associated with living out of your home while your renovation takes place can be quite steep. The Daily Penalty Policy ensures that you will receive $250 per day for each day your project is past due, this amount will be deducted from your balance upon completion. This policy not only puts our customers at ease, but also motivates our team to work endlessly to meet the target date we have provided you with.
Contact us today if you have any questions regarding the length of building your dream addition! → Get your free quote today!